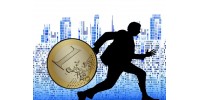 First things first, UBO stands for the Ultimate Beneficial Owner (UBO). The UBO is the final beneficiary of a company or non-profit organization.
The heart of the matter – and why you have been hearing so much about it - is that the EU wants to prevent the use of the financial system for illegal purposes, in particular money laundering and terrorist financing.
The Directive (EU) 2015/849 of 20th May 2015 on the prevention of the use of the financial system for the purposes of money laundering or terrorist financing was implemented by Belgian legislators back in 2017.
In 2018 the Belgian government established the terms and modalities of the Directive into the Royal Decree of 30th July 2018. The Royal Decree, which offers an insight into the register that will be used by many (but more on that later), will come into effect next year.
The Royal Decree describes the modalities and the procedure of the register.
The law of 18th September 2017 sets out a double obligation:
(1) Companies, non-profit organizations and other legal entities have to keep up-to-date, accurate records on their beneficial owners.
(2) The administrators have to provide, within a month, all the necessary information to the UBO Register.
The underlying idea of this Directive is that all Member States are obliged to take legal and administrative measures in order to:
- Obtain current and accurate information about the legal entities that have been established within their territory,
- Create and make use of a centralized register for the purpose of having access to the UBO.
What can SUB ROSA LEGAL mean for your company?
- We can make sure that there is a legal or an authorized representative that can fill in all the mandatory information via the online platform MyMinFin on behalf of your organization;
- We can assess for you if you belong to the category of beneficial owner;
- We can map out all the adequate and detailed information on the beneficial owners of your organization and every legal entity through which your beneficial owners control your organization;
- We can collect for you the supporting documents of the company and the UBO to confirm that the information you have is adequate, accurate and up to date;
- We can guide you on how to implement procedures within your organization so that every change of information regarding your UBO is transmitted to the UBO register within the set time frame.