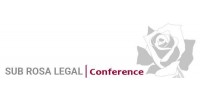 Het jaar zit er weer bijna op. De balans van 2019 wordt gemaakt en er wordt halsreikend uitgekeken naar 2020. Zoals ieder jaar brengt dit naast uw persoonlijke voornemens ook op juridisch vlak een heel aantal vernieuwingen met zich mee.
In 2020 zorgt de komst van het nieuwe Wetboek van Vennootschappen en Verenigingen voor ingrijpende veranderingen die een directe impact zullen hebben op uw onderneming. Het Wetboek is onverkort van toepassing voor alle nieuw opgerichte vennootschappen en verenigingen, maar bovendien zijn de dwingende bepalingen van toepassing op iedere vennootschap of vereniging vanaf 1 januari 2020!
Om deze reden is het voor iedereen aangewezen op de hoogte te zijn van de wijzigingen, maar ook van de mogelijkheden die het nieuwe Wetboek te bieden heeft. Sub Rosa Legal geeft meer inzicht in deze materie op haar seminarie van 11 december as. (meer info: zie onderaan.) Hieronder volgt een kort overzicht van de vragen en materies die behandeld zullen worden.
A. Hoe staan de ondernemingen ten aanzien van de opt-in? Wat kan er worden geleerd en hoeveel zijn er al in overeenstemming gebracht met het nieuwe Wetboek?
Met uitzondering van de dwingende bepalingen die reeds vanaf 2020 in werking treden, blijft de oude wetgeving van toepassing voor bestaande ondernemingen. Nu al krijgen zij echter de mogelijkheid om te kiezen voor de nieuwe regelgeving, door middel van een statutenwijziging. Dit noemt men de facultatieve opt-in.
Op het seminarie worden de verschillen uiteengezet tussen de oude en nieuwe regelgeving, hetgeen toelaat te beslissen voor de opt-in of niet. Bovendien lichten wij de dwingende bepalingen verder toe, die in ieder geval van toepassing zijn vanaf 1 januari 2020.
B. De BV zonder kapitaal: Welke praktijken zijn er op komst? Tips & tricks
Sinds de publicatie van het Wetboek van Vennootschappen en Verenigingen is het mogelijk om vanaf 1 mei 2019 een besloten vennootschap (BV) op te richten zonder de noodzaak om het startkapitaal van 18.550 € in te brengen.
In plaats van het minimumkapitaal is het nu vereist om te beschikken over "eigen vermogen dat toereikend is in het licht van de voorgenomen bedrijvigheid". Hiertegenover staat dat de verplichting van het opstellen van een financieel plan een prominente rol gaat spelen bij het oprichten van een vennootschap en dat er een verhoogde controle is op de uitkeringen aan aandeelhouders.
Dit is één van de meest ingrijpende wijzigingen ten opzichte van de traditionele bvba en het belang bij de oprichting van een nieuwe BV valt moeilijk te overschatten.
C. Een coöperatieve vennootschap behouden of omvormen tot een BV? Hoe maak je het onderscheid?
Met de komst van het nieuw Wetboek van Vennootschappen en Verenigingen wordt de coöperatieve vennootschap zoals zij bestond afgeschaft. Wat vroeger een cvba was wordt nu ofwel een besloten vennootschap (BV), ofwel een coöperatieve vennootschap (CV).
Uniek aan de CV is het coöperatief aspect: zij moet doordrongen zijn van het coöperatief gedachtengoed en tot voornaamste doel hebben aan de behoeften van hun aandeelhouders te voldoen en/of hun economische en sociale activiteiten te ontwikkelen. Een CV bestaat niet louter voor winstmaximalisatie maar voor doelmaximalisatie. Zo wordt de CV voorbehouden voor de "echte" samenwerkingsverbanden.
D. De nieuwe vzw "onderneming": Een belangeloze onderneming voor een belanghebbende!
De vzw werd al langer als onderneming beschouwd. Deze gedachte wordt verder uitgewerkt in het Wetboek voor Vennootschappen en Verenigingen door ook aan vzw's toe te laten onbeperkt economische activiteiten uit te oefenen, uiteraard steeds onder de voorwaarde dat geen winst mag worden uitgekeerd.
Deze nieuwe mogelijkheid maakt de vzw aantrekkelijker, maar brengt echter ook risico's met zich mee.
E. Kunnen we aandeelhoudersconflicten anticiperen?
Aandeelhoudersconflicten zijn vervelend voor iedere ondernemer en kunnen de werking van een vennootschap ingrijpend aantasten. De regelgeving omtrent de aandeelhoudersconflicten is dwingend en dus van toepassing op iedere vennootschap vanaf 1 januari 2020. Sub Rosa Legal licht de nieuwe werking toe en geeft aan de hand hiervan praktische tips om conflicten te voorkomen.
Sub Rosa Legal verwelkomt u graag op haar seminarie op 11 december aanstaande (van 14.00 tot 18.00 uur) waarin de praktische gevolgen van deze wijzigingen worden geanalyseerd zowel voor de oprichter, de bestuurder, als voor de beheerder of de gedelegeerd bestuurder.
Dit seminarie vindt plaats in Vieux Saint Martin (Grote Zavel 38, 1000 Brussel) en is volledig gratis.
Inschrijven kan via deze link.
Voor verdere informatie over het seminarie kan u ons bereiken per mail (julien.decartier@sub-rosa.be).
Lucas Lenaerts
Advocaat Sub Rosa Legal