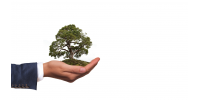 De Economische Inspectie viseert greenwashers
Consumenten zoeken steeds meer duurzame of milieuvriendelijke producten op. Ondernemingen willen hierop inspelen, maar doen dit niet altijd op een correcte manier. De overheid trekt sinds kort ook strakker aan de teugels: Staatssecretaris voor Consumentenbescherming Eva De Bleeker (Open VLD) deed een oproep om greenwashing te melden aan de Economische Inspectie.
Sinds oktober staat greenwashing dan ook afzonderlijk aangegeven onder 'misleidende of bedrieglijke reclame' op het platform van de Economische Inspectie (meldpunt.belgië.be) zodat consumenten dit gemakkelijker kunnen vinden. Voor een snellere doorstroming en betere opvolging komen deze klachten sindsdien rechtstreeks terecht bij de bevoegde controlediensten.
Ondernemingen zullen strenger worden gecontroleerd en riskeren boetes die oplopen tot 200.000 euro.
In het licht van de doorlichting van de Europese commissie waarbij in 42% van de gevallen een milieuclaim vals of als misleidend werd beschouwd is het daarom oppassen geblazen voor ondernemers die zich hier ongewild schuldig aan maken.
Wat is greenwashing en hoe kunt u dit vermijden?
Greenwashing slaat volgens de F.O.D. Economie op alle vormen van handelspraktijken waarbij een onderneming zich groen(er) voordoet om een product of dienst te kunnen verkopen. Zowel impliciete als expliciete, ecologische of milieubeweringen over een product (of dienst), over een van de fasen ervan (zoals bv. productie, verpakking of distributie), of zelfs over een actie gericht op duurzame ontwikkeling kan worden beschouwd als greenwashing en dit zowel in de B2C-relaties als in de B2B-relaties.
De Economische Inspectie heeft een leidraad opgesteld met enkele parameters om greenwashing te herkennen waaronder:
1) Gebrek aan bewijs
Een milieuclaim maken zonder relevante, wetenschappelijke onderbouwing kan worden aanzien als greenwashing.
2) Onjuiste informatie
Uw bewering mag ook geen onjuiste informatie bevatten of leugens inhouden. Indien er geen milieuvoordeel is gekoppeld aan uw product of dienst, of het voordeel is eerder zeer beperkt, dan doet u er goed aan de bewering niet te stellen.
3) Onduidelijke, vage en absolute termen die voor interpretatie vatbaar zijn,
dienen precies gedefinieerd te worden in de boodschap. "puur natuur", "goed voor de planeet", "ecologisch" en "duurzaam" mogen nog zo goed klinken, indien u niet definieert op wat het slaat of waarover het precies gaat riskeert u meer te verliezen dan te winnen.
4) Valse exclusiviteit
Je mag een wettelijke verplichting, zoals een verbod op een bepaalde stof, niet voorstellen als een milieuvoordeel.
5) Een pseudo-label of andere misleidende visuele beelden
Pas op met labelen! Een (eigen) milieulabel dat lijkt op een officieel label van een erkende instantie is misleidend en strafbaar. Daarnaast wordt er op Europees niveau gewerkt aan een Europees PEF-label, gebaseerd op de PEF-methode, om de wildgroei van labels aan banden te leggen.
Voorts zorgt u best dat visuele elementen slechts verwijzen naar het milieu als er daadwerkelijk een direct verband of effect aanwezig is, anders kan dit ookals misleidend worden beschouwd.
Sancties bij overtreding
Oneerlijke handelspraktijken in de zin van artikelen VI.93 tot VI.100 van het Wetboek Economisch Recht kunnen worden bestraft met een sanctie van niveau 2.De sanctie van niveau 2 wordt vermeld in artikel XV.70 WER en bestaat uit een strafrechtelijke geldboete van 26 tot 10. 000 euro. Na verhoging met de opdeciemen loopt dit op tot 80.000 euro. De sanctie van niveau 3 bestaat uit een strafrechtelijke geldboete van 26 tot 25.000 euro dewelke, na een verhoging met de opdeciemen, oploopt tot 200.000 euro.De Economische Inspectie kan ook waarschuwen met een ingebrekestelling, of nog een schikking voorstellen waarbij de strafvordering vervalt door een vrijwillige betaling door de overtreder.
Indien u vragen heeft, aarzel niet om ons te contacteren. Wij kunnen tevens een juridische analyse opmaken van hoe bepaalde elementen of acties van uw onderneming zouden kunnen vallen onder greenwashing.
[1]De Bleeker, E., 2021. Staatssecretaris voor Consumentenbescherming, Eva De Bleeker, lanceert specifiek kanaal voor klachten tegen greenwashing. [online] Evadebleeker.be. Available at: <https://evadebleeker.be/nl/nieuwsbericht/detail/staatssecretaris-voor-consumentenbescherming-eva-de-bleeker-lanceert-specifiek-kanaal-voor-klachten-tegen-greenwashing> [Accessed 20 November 2021].
[1]Demeulemeester, S., 2021. Eva De Bleeker roept op greenwashing te melden: 'Bedrijven riskeren boetes tot 200.000 euro'. [online] Knack. Available at: <https://www.knack.be/nieuws/belgie/eva-de-bleeker-roept-op-greenwashing-te-melden-bedrijven-riskeren-boetes-tot-200-000-euro/article-news-1799791.html?cookie_check=1637145691> [Accessed 15 November 2021]; DeMorgen. 2021. Boetes tot 200.000 euro voor bedrijven die aan greenwashing doen. [online] Available at: <https://www.demorgen.be/nieuws/boetes-tot-200-000-euro-voor-bedrijven-die-aan-greenwashing-doen~bee4505a1/> [Accessed 15 November 2021].
[1]European Commission, 2021. Screening of websites for 'greenwashing': half of green claims lack evidence. [online] Available at: <https://ec.europa.eu/commission/presscorner/detail/en/ip_21_269> [Accessed 19 November 2021].
[1] FOD Economie, K.M.O., Middenstand en Energie, 2021. Goede praktijken inzake milieuclaims. [online] p.3. Available at: <https://economie.fgov.be/sites/default/files/Files/Entreprises/Praktische-gids-Goede-praktijken-inzake-milieuclaims.pdf> [Accessed 20 November 2021].
Alisan Cavdarli
Advocaat bij Sub Rosa Legal