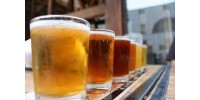 AB INBEV heeft een boete van 200 miljoen euro gekregen van de Europese Commissie voor misbruik van machtspositie. Het bedrijf belemmerde bewust de grensoverschrijdende verkoop tussen Nederland en België, waardoor de Belgische consument meer moest betalen voor Jupiler tussen 2009 en 2016.
Het marktaandeel van Jupiler behelst ongeveer 40 procent van de Belgische biermarkt. Het hebben van een dergelijke machtspositie is op zich niet verboden, maar de Europese Commissie heeft geoordeeld dat er misbruik van werd gemaakt door de concurrentie te beperken.
In Nederland is er meer concurrentie op de biermarkt, waardoor de prijzen lager zijn. AB Inbev hanteerde een bewuste strategie om uitvoer van Nederland (en in mindere mate Frankrijk) naar België te beperken. Ten eerste werden verschillende Jupiler-bieren met etiketten enkel in het Nederlands of Frans gedrukt. Door de informatie van slechts één landstaal op het etiket te zetten, werd de verkoop in België bemoeilijkt. Ook beperkte AB Inbev de verkoop aan Franse en Nederlandse bedrijven, zodat zij de kans niet hadden om door te verkopen naar België. Daarenboven werden de ontwerpen en volumes van de blikjes bier veranderd.
AB Inbev gaf ook exclusieve kortingen aan Nederlandse afnemers, op voorwaarde dat zij deze kortingen niet zouden doorrekenen aan Belgische klanten. Bij gebreke aan medewerking weigerde AB Inbev nog te verkopen aan deze handelaars.
AB Inbev had reeds een provisie aangelegd van 204 miljoen euro in afwachting van de beslissing van de Europese Commissie.
Na de boete van 200 miljoen euro hebben ondernemingen en particulieren die benadeeld werden nog de mogelijkheid om schadevergoeding te vragen voor de nationale rechtbank.
In het kort: Belastingzaak AB Inbev / BBI
Op 24 mei 2019 is de zaak behandeld van de Bijzondere Belastinginspectie (BBI) tegen Ampar, een dochterbedrijf van AB Inbev dat werd opgericht als centrale aankoopdienst voor materialen van over de hele wereld. Ampar genoot van een excess profit ruling, waardoor slechts 20 procent van haar internationale winst in België werd belast. Op die manier zou AB Inbev in 2011 en 2012 30,44 miljoen euro te weinig aan belastingen hebben betaald. De BBI haalt de nietigheid van de ruling aan om de belastingen te claimen, stellende dat Ampar slechts een lege doos was opgericht om in de winsten van AB Inbev te delen.
Voor verdere informatie kan u steeds terecht bij Sub Rosa Legal per mail (lucas.lenaerts@sub-rosa.be) of per afspraak.
Lucas Lenaerts
Advocaat Sub Rosa Legal