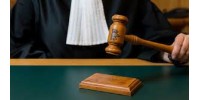 1) Uitganspunt: artikel 1050 Ger.W.
Artikel 1050 Ger.W. stelt dat het hoger beroep tegen een beslissing alvorens recht te doen dient te worden ingesteld samen met het beroep tegen het eindvonnis.
2) Wat is een vonnis alvorens recht doen?
Dit is:

- een voorafgaande maatregel alvorens recht te doen
- of het regelen van een tussengeschil omtrent die voorafgaande maatregel
- of een maatregel om de toestand van de partijen voorlopig te regelen
3) Wat is een eindvonnis?
Om van een eindvonnis te spreken moet de rechtsmacht van de rechter over een geschilpunt uitgeput zijn. Eén geschilpunt is voldoende.
4) Standpunt van het Hof van Cassatie
a) Arrest van 03/12/2020

Dit arrest sluit aan bij de eerdere standpunten van het Hof, namelijk dat elke beslissing waarbij de rechter over een geschilpunt uitspraak doet een eindbeslissing is, ongeacht de aard van het geschil.
Dit standpunt werd door de rechtsleer bekritiseerd omdat dergelijk standpunt het begrip 'alvorens recht te doen' volledig uitholt. Immers, in die interpretatie is een beslissing over een betwisting tussen partijen omtrent een onderzoeksmaatregel geen beslissing alvorens recht te doen maar wel een eindbeslissing.
b) Arrest van 12/02/2021
In dit arrest oordeelde het Hof dat de rechter die een voorafgaande maatregel beveelt om de vordering te onderzoeken of om een tussengeschil omtrent een dergelijke maatregel te regelen, een beslissing alvorens recht te doen neemt, ook al beslecht hij daarbij definitief een betwisting omtrent de voorafgaande maatregel.

Het Hof spreekt zichzelf dus tegen in vergelijking tot zijn vroegere rechtspraak, reden waarom het aangewezen zou zijn dat dat het Hof zich in voltallige kamer zou uitspreken omtrent een eenduidige interpretatie van 'eindvonnis' en 'vonnis alvorens recht te doen.
Opgelet: wanneer de rechter de toestand van partijen voorlopig regelt, is en blijft dat een eindvonnis waartegen onmiddellijk hoger beroep kan worden aangetekend.
Gouden raad: laat uw vonnissen goed nakijken vooraleer u hoger beroep instelt.
Als u nog vragen heeft of als u een meer gepersonaliseerde behandeling nodig heeft, gelieve contact op te nemen met ons advocatenkantoor per mail, per telefoon op 02/538.32.50 of meteen een afspraak maken hier.
Thierry Decoster
Legal Assistant Sub Rosa Legal