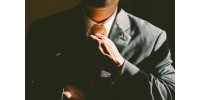 Een bekwame raad van bestuur is essentieel voor een gezond en efficiënt bestuur in alle rechtspersonen. Om deze vennootschappen of verenigingen te helpen deze doelen te bereiken, zijn er een hele reeks goede praktijken van corporate governance die worden aanbevolen door de Code Buysse of de nieuwe UNIZO Code. De aanwezigheid van een externe bestuurder in de raad van bestuur is in overeenstemming met deze goede corporate governance praktijken.
Terwijl in het verleden sommige ondernemingen, met name KMO's en familiale ondernemingen, terughoudend waren om een externe bestuurder in de Raad van Bestuur te hebben omdat dit betekende dat ze een deel van hun controle over het vennootschap "verloren" zagen gaan, hebben meer en meer ondernemingen besloten om een externe bestuurder in hun midden te benoemen. Vandaag de dag wordt ten volle erkend dat ze een echte toegevoegde waarde vormen voor elke raad van bestuur en de benoeming van een externe bestuurder wordt als dusdanig beschouwd als een goede bestuurspraktijk.
Voor de Code Buysse III zijn externe bestuurders bestuurders die niet behoren tot het management of de controlerende aandeelhouders. Voor zover zij geen speciale relatie hebben met het management en de aandeelhouders, worden zij daarom als onafhankelijk beschouwd.
De externe bestuurder is een volwaardig lid van de Raad van Bestuur en neemt, samen met de andere bestuurders, aan de beraadslagingen en de stemmingen deel. Hun rol binnen de Raad van Bestuur is het verder professionaliseren van het besluitvormingsproces binnen de onderneming of vereniging door ervoor te zorgen dat zij een objectieve en kritische kijk op de situatie hebben om de kwaliteit van het bestaande bestuur te verbeteren, de ontwikkeling van de juridische entiteit te versnellen en de prestaties ervan te optimaliseren.
In dit verband moet hij zijn bevoegdheden en ervaring ten dienste stellen van de rechtspersoon door actief aan het besluitvormingsproces van de Raad van Bestuur deel te nemen, door objectief advies te geven of door als objectief klankbord voor de andere bestuurders op te treden. Hij moet niet aarzelen om tegen de stroom in te gaan als hij denkt dat dit de juiste oplossing voor de rechtspersoon is.
De externe bestuurder wordt benoemd door de algemene vergadering. Over het algemeen bevat het benoemingsbesluit de modaliteiten voor de uitvoering van het mandaat. Het kan echter nuttig zijn om deze modaliteiten met een opdrachtbrief aan te vullen.
Deze opdrachtbrief preciseert de modaliteiten van de missie van de externe bestuurder, met name wat betreft zijn rechten en verplichtingen, zijn bezoldiging of de omvang van zijn loyaliteitsplicht, die, overeenkomstig het arrest van het Hof van Cassatie van 25 juni 2020, na afloop van het mandaat van de bestuurder kan voortduren, onder voorbehoud van een contractuele clausule waarin dit wordt gespecificeerd.
Heeft u een opdrachtbrief nodig?
Sub Rosa Legal zal vanaf januari in zijn Legal Concept Store een model voor een opdrachtbrief aanbieden met de standaardclausules die in dit type document zijn opgenomen.
Het product zal ook beschikbaar in het Frans!
Als u nog vragen heeft of als u een meer gepersonaliseerde behandeling nodig heeft, gelieve contact op te nemen met ons advocatenkantoor via e-mail, per telefoon op 02/538.32.50 of direct een afspraak maken.