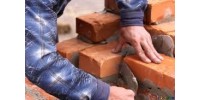 Wie in contact komt met bouwrecht, kent uiteraard de tienjarige aansprakelijkheid voorzien in de artikelen 1792 en 2270 BW, waarbij aannemers en architecten gedurende tien jaar aansprakelijk zijn voor gebreken die de stevigheid van het gebouw of van één van zijn belangrijke onderdelen in het gedrang kunnen brengen.
Deze eenvoudige regel heeft tot een zeer uitvoerige rechtspraak geleid om te bepalen wat onder stevigheid en stabiliteit dient verstaan te worden.
Onlangs werd een arrest gepubliceerd waarin het Hof van Cassatie heeft geoordeeld dat het niet vereist is dat het gebrek de stabiliteit van het gebouw of het groot werk binnen de tienjarige termijn geheel of gedeeltelijk in het gedrang dient te brengen (1).
Het is voldoende dat binnen deze termijn een gebrek aan het licht komt dat de stevigheid van het gebouw of van één van zijn belangrijke onderdelen op korte of lange termijn in het gedrang kan brengen.
Dit betekent dus dat de tienjarige aansprakelijkheid in de praktijk nog uitgebreider is dan soms gedacht wordt : zelfs indien het risico voor de stevigheid van het gebouw in de eerste tien jaar niet concreet tot een schadegeval heeft geleid, zijn aannemer en architect aansprakelijk voor latere schade, indien binnen deze termijn werd gedagvaard.
Schadelijders moeten dan ook niet te lang wachten om een procedure in te leiden, en professionals van de bouw houden hier dan ook beter rekening mee!
Voor al uw vragen inzake bouw- en aannemingsrecht kunt u ons bereiken per telefoon of op sidney.lefevre@sub-rosa.be.
Sidney Lefèvre
Advocaat Sub Rosa Legal