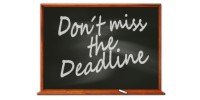 In onze nieuwsbrief van 03/04/2020 hebben wij op een rijtje gezet dat, als gevolg van de volmachtenbesluiten van de regering ingevolge de covid-19 crisis, elke vennootschap de keuze heeft tussen drie opties, waaronder de gewone, bijzondere en buitengewone algemene vergadering uit te stellen.
Indien uw vennootschap voor dit laatste heeft geopteerd, kon de jaarvergadering met 10 weken worden uitgesteld na de uiterste wettelijk toegelaten datum.
Voor vennootschappen of verenigingen die hun boekjaar op 31 december 2019 afsloten, betekent dit dat de jaarvergadering tot 8 september 2020 kon worden uitgesteld. De goedgekeurde jaarrekening moet dan uiterlijk op 8 oktober 2020 bij de Nationale Bank van België worden neergelegd.
Indien de jaarvergadering op 8 september 2020 moet gehouden worden, dient de oproeping ten laatste op 24 augustus 2020 te worden gedaan, zijnde de wettelijk dwingende oproepingstermijn van 15 dagen, ongeacht of de vergadering fysiek of elektronisch wordt gehouden (elektronisch kan enkel indien de statuten het niet verbieden).
Voor meer informatie kan u contact opnemen met ons advocatenkantoor Sub Rosa Legal per e-mail of per afspraak.