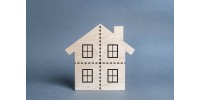 Een echtscheiding is een ingrijpende gebeurtenis, zowel op emotioneel als op financieel vlak. Wanneer één of beide echtgenoten ook nog aan het hoofd staan van een bloeiende onderneming, krijgt de echtscheiding een extra dimensie.
Onderstaand gaan wij dieper in op de regels die van toepassing zijn op aandelen die verkregen zijn sinds 1 september 2018.
Afhankelijk van uw huwelijksstelsel

Velen gaan ervan uit dat de aandelen die in het aandelenregister op naam staan van één van de echtgenoten ingeschreven staan, hem of haar persoonlijk toebehoren.
Indien u gehuwd bent onder het stelsel van scheiding van goederen klopt deze stelling.
In het geval u geen contract heeft opgemaakt en dus gehuwd bent onder het wettelijk stelsel, dient deze stelling sterk genuanceerd te worden.
Het wettelijk stelsel: aan wie komen aandelen de aandelen toe in geval van echtscheiding?

Een belangrijk onderscheid dat men hier moet maken is het zogenaamde "titre en finance"-onderscheid. Men maakt een tweedeling tussen de lidmaatschapsrechten van de aandelen enerzijds en de vermogensrechten anderzijds.
Deze tweedeling treft niet alle aandelen. Slechts onderstaande aandelen worden geviseerd:
- aandelen van vennootschappen waar géén vrije overdracht van aandelen geldt, ongeacht de oorsprong van die overdrachtsbeperking (wettelijk, statutair of via aandeelhoudersovereenkomsten), en
- aandelen van vennootschappen waarin enkel de echtgenoot-aandeelhouder zijn professionele activiteit als zaakvoerder of bestuurder uitoefent.
Bovendien moeten deze aandelen met gemeenschapsgelden zijn verkregen en op naam van één echtgenoot zijn ingeschreven.
Is aan al deze voorwaarden voldaan, dan zijn de lidmaatschapsrechten eigen aan de echtgenoot op wiens naam de aandelen staan en blijven zij ook eigen na echtscheiding.
Hun vermogenswaarde valt echter wel in de gemeenschap. Dit betekent dat er een deel van de waarde van de aandelen aan de voormalige echtgenoot zal toekomen.
Het schattingsmoment

Men moet gaan kijken naar het tijdstip van de ontbinding van het huwelijk, meer bepaald op het moment van de dagvaarding in echtscheiding of de neerlegging van het verzoekschrift. Het is dus niet langer het tijdstip van de verdeling die van tel is, zoals dit het geval was voor de wetswijziging.
Zo komt een waardestijging na de opstart van de echtscheidingsprocedure alleen aan de beroepsactieve echtgenoot, diegene op wiens naam de aandelen ingeschreven staan, ten goede. Omgekeerd heeft een waardevermindering van de aandelen na de opstart van de echtscheidingsprocedure, geen invloed op hetgeen deze dient te betalen aan het gemeenschappelijk vermogen.
Indien u hierover meer informatie wenst, aarzel dan niet om contact op te nemen met ons advocatenkantoor per e-mail of telefonisch op het nummer 02/538.32.50 of direct een afspraak maken.
Sarah Elslander
Advocaat Sub Rosa Legal