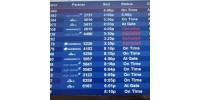 Kocht u een vliegtuigticket, boekte u een reis of huurde u een auto op de plaats van uw bestemming en heeft de pandemie uw vertrek belet? Onderstaand vindt u een kort overzicht van waar u recht op heeft, afhankelijk van de situatie waarin u zich bevindt.
1. Vliegtuigticket
In het geval u een vliegtuigticket aankocht en uw reis werd geannuleerd door de vluchtvaartmaatschappij of u annuleerde zelf uw vliegtuigreis ten gevolge van de maatregelen die werden genomen tegen de COVID-19, dan heeft u recht op terugbetaling van uw ticket of op een ticket voor een andere vlucht. Aangezien uw ticket werd geannuleerd naar aanleiding van een onvermijdbare en buitengewone omstandigheid, , heeft u geen recht op een bijkomende compensatie.
2. Pakketreis
Over het algemeen spreekt men van een pakketreis wanneer de reisovereenkomst slaat op een combinatie van vervoer en logies en werd afgesloten met professionals.
Wanneer uw pakketreis werd geannuleerd, door de reisorganisator of door u, omwille van de COVID-crisis, heeft u recht op een evenwaardig alternatief, bijvoorbeeld een reis voor een andere periode of voor een andere bestemming. Naar aanleiding van het ministerieel besluit van 19 maart 2020, die ontstaan is om de impact van de pandemie op de reissector te beperken en tegelijkertijd de belangen van de reiziger te vrijwaren, werd de terugbetalingsverplichting van de reisorganisator opgeschort. Ten aanzien van de organisator had u met andere woorden enkel recht op een voucher en niet op een terugbetaling. Uiteraard kon de organisator beslissen om alsnog over te gaan tot terugbetaling in de plaats van een tegoedbon te verschaffen.
Met het oog op de bescherming van de reizigers moesten de "coronavouchers" aan strenge voorwaarden voldoen:
- De tegoedbon heeft een geldigheid van minstens een jaar
- De tegoedbon vermeldt uitdrukkelijk dat hij werd afgeleverd als gevolg van de coronacrisis
- De tegoedbon vertegenwoordigt de volledige waarde van het bedrag dat de reiziger reeds heeft betaald
- Aan de reiziger worden geen enkele kosten in rekening gebracht voor het afleveren van de tegoedbon
Dit ministerieel besluit, dat in werking trad op 20 maart 2020, bleef geldig tot en met 19 juni 2020. Na deze datum kan de reisorganisator zich niet meer beroepen op het uitzonderingsregime en is hij verplicht om over te gaan tot terugbetaling.
3. Huurauto, B&B, vakantiewoning of hotelkamer
Hoewel overmacht in principe een einde maakt aan de verplichtingen van alle partijen, zonder dat er schadevergoeding verschuldigd is, hangt alles af van de concrete situatie waarin u zich bevindt. U moet uw overeenkomst raadplegen om te weten wat er wordt voorzien in geval van overmacht, nu overmacht contractueel kan worden uitgesloten. Indien er in de overeenkomst niets werd bepaald, kunt u steeds beroep doen op onze expertise om u bij te staan bij het zoeken naar een minnelijke oplossing of u te vertegenwoordigen in een procedure voor de hoven en rechtbanken.
Indien u hierover meer informatie wenst of indien u met specifieke vragen zit rond de impact van het COVID-19-virus op uw vakantieboekingen, aarzel dan niet om contact op te nemen met ons advocatenkantoor per e-mail (sarah.elslander@sub-rosa.be) of telefonisch op het nummer 02/538.32.50.
Sarah Elslander
Advocaat Sub Rosa Legal