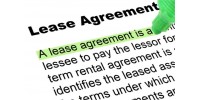 In het Belgisch Staatsblad van 9 mei 2019 werd een Ordonnantie gepubliceerd van het Brussels Gewest houdende de handelshuur van korte duur (zie Ordonnantie van 25 april 2019 betreffende de handelshuur van korte duur, B.S. 9 mei 2019).
Dergelijke handelshuurovereenkomsten van korte duur zijn er om tegemoet te komen aan de pop-up stores die inderdaad maar een kort 'leven' leiden.
De nieuwe regels zijn van toepassing vanaf 19/05/2019.
Kenmerkend voor deze overeenkomsten zijn de volgende regels:
- Het gehuurde goed wordt geheel of deels gebruikt door de huurder voor kleinhandels- of ambachtelijke activiteiten met rechtstreeks contact met het publiek
- Zij moeten schriftelijk worden gesloten
- De duur mag één jaar niet overschrijden
- Het contract eindigt van rechtswege op de einddatum. Bij eventuele verderzetting komt er een klassieke handelshuurovereenkomst tot stand
- De verplichte opmaak van een plaatsbeschrijving
- Onderverhuring is toegelaten
Sub Rosa Legal heeft in haar Legal Concept Store een voorbeeld van een dergelijke korte handelshuurovereenkomst.
Thierry Decoster
Legal Assistant Sub Rosa Legal